HOW RESIDENTIAL PROPERTY MAINTENANCE CAN HELP YOU MANAGE ALL OF YOUR HOME REPAIR & UPKEEP NEEDS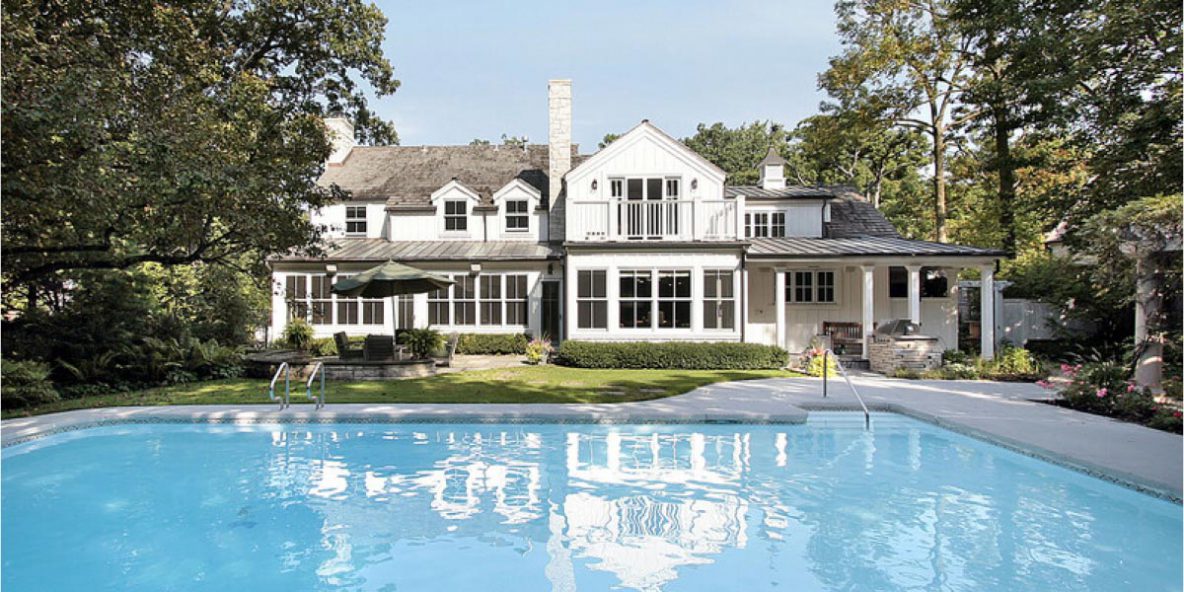 The concept of residential property maintenance is relatively new in the Greenwich, CT area. Homeowners are realizing the value of having one point of contact for all upkeep and repairs. Experienced property maintenance companies, like Greenwich Home Management, can handle virtually any job around the house, from changing light bulbs to installing and maintaining HVAC systems. They do so by employing trusted professionals across the full range of trades. 
The key to a successful property maintenance solution comes down to bringing in the right pros. It can be hard to find trusted, reliable trades. Greenwich Home Management has been in the luxury home building and remodeling business in Greenwich for decades. As a result we've developed relationships with top area pros in HVAC, plumbing, roofing, electrical, pool maintenance, handyman services and many other trades. Our group of talent is highly experienced and skilled so customers always know the job will be done right. 
The benefits go beyond just quality workmanship. You'll no longer need to manage communication, estimating, and invoicing from multiple workmen. Your maintenance company representative will be a single point of contact for all billing, accountability, inquiries, and follow up. And in the event of an emergency, such as an HVAC failure while you're away, your representative will be a single key holder that can provide access to pros when needed. 
Homeowners know it's just a matter of time before something comes up that needs attention. Repairs are common, but homes also require standard maintenance and upkeep. The following outlines a few of the more common items that residential property maintenance companies help with.
Seasonal Upkeep & Minor Repairs
Each season in Greenwich, CT brings its own set of home maintenance tasks. Spring is a good time to address paint and staining needs, fix minor issues with roofing and masonry and start on spring cleanup, mulching and landscaping. Summer means pool maintenance and repair, lawn mowing and gardening. Fall requires leaf cleanup, chimney cleaning, and trimming of trees. And winter brings plowing and can be a good time to upgrade safety equipment such as aging smoke and carbon monoxide detectors. 
Unexpected Repairs
Major mechanical system failure can be extremely stressful. Having someone reliable to properly diagnose and fix HVAC, plumbing and electrical issues can be a major weight off your shoulders. Other areas of the home that can require significant work include the chimney, large appliances, and hot water heaters. And minor issues such as garage doors and entry gates can be a major inconvenience when they go down. 
Preventative Maintenance 
To keep your systems running at peak efficiency, and to avoid premature breakdowns, furnace and AC systems should be inspected and cleaned before the start of each season. Other preventative maintenance includes refrigerator coil cleaning, inspection and repair of damaged boards, and/or roofing. Having a property maintenance service for these tasks is critical to helping prevent issues before they become major problems. 
Water Infiltration  
Wet basements and garages can be a big problem in Greenwich, CT. We get plenty of rainy days and properties close to the sound can have a high water table. The same is true for garages. Dealing with water issues requires the knowledge and skill of experienced professionals. Your property maintenance company can help you assess and fix water issues as well as help prevent future leaks. 
It can be exhausting when you consider all that goes into maintaining a home in Greenwich, CT. Hiring a residential property maintenance company can provide major relief. You'll be assured that all of the work will be done right and you'll have one point of contact for all of these tasks. The end result will be a well-maintained property and you'll have time to focus on what's important to you.