Residential Property Management in Greenwich, CT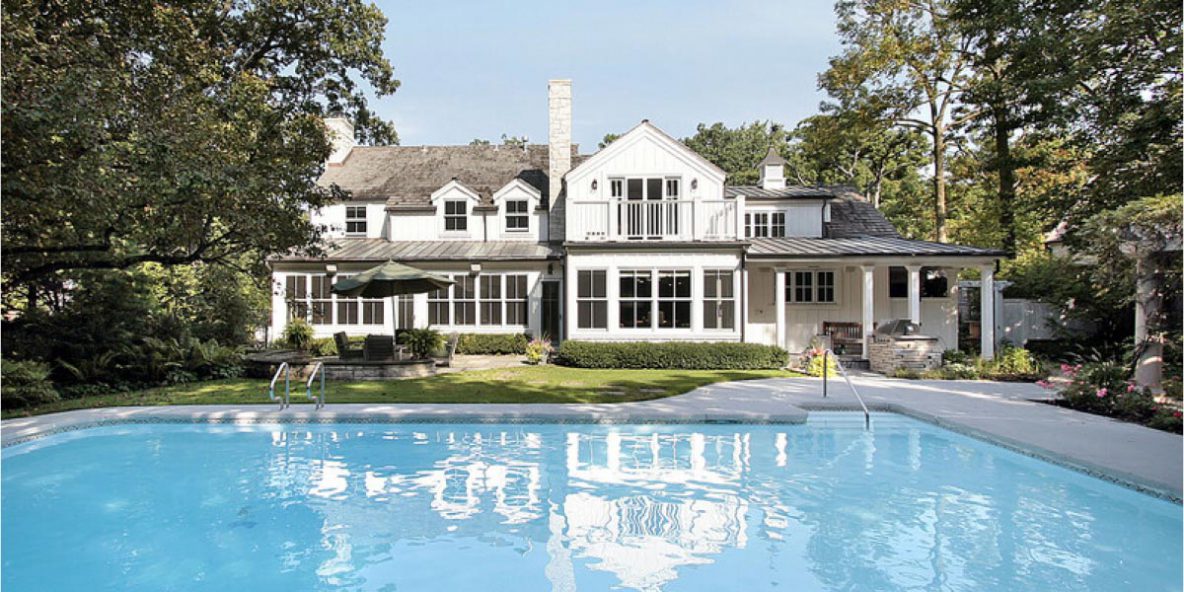 Maintaining a home in Greenwich, CT is a year round effort involving a wide range of seasonal and yearly tasks. If you've moved from an apartment in New York City to Greenwich, the contrast in responsibilities can be overwhelming. Property upkeep is no less daunting for those that have owned property in the suburbs for years. Fairfield County, CT provides a range of unique maintenance challenges. Oftentimes homeowners look to property management services to help stay on top of things. 
HVAC Needs
Homes in New England towns like Greenwich are constantly subject to harsh heat and cold. As a result your HVAC system is in high demand almost year round. High temperatures in the summer can require your AC to run constantly, and cold winters put strain on furnaces. Conducting yearly inspections and cleaning of your HVAC system is essential to avoiding large mechanical issues. These checkups also help keep the equipment running at peak efficiency. 
When you hire a residential property management company, such as Greenwich Home Management, we will schedule AC and Furnace maintenance with trusted local HVAC professionals. In fact, our home maintenance company can help maintain your entire property year round. 
Water and Waterfront Issues
Greenwich waterfront properties have a unique set of maintenance needs. High water tables can lead to basement, yard and driveway flooding. And wind and rain coming off the Long Island Sound can constantly barrage your exterior. The roof, siding, doors, driveway, and deck all wear faster as a result of these conditions. Your home maintenance service can provide regular inspections, repairs, and upkeep. Typical tasks include painting, roofing repair and replacement, wet basement repair, drainage modifications, rust remediation, etc. 
Even if your home is not located directly on the water, the Greenwich, CT climate is still a bear on home exteriors. All of the issues mentioned above typically require attention, just not as frequently. 
Permitting
If you're planning to remodel or build a pool or addition in Greenwich, CT you'll want to first consider the permitting requirements. They can be complicated. The property management professionals at Greenwich Home Management provide full renovation services. We are highly experienced with area regulations and can navigate the entire permitting and building process. 
Building in Greenwich comes with some unique challenges. Oftentimes builders encounter issues such as ledge, high water tables, wetlands, footprint restrictions, etc. Having a professional on your side that knows the local permitting process can help make the project run faster and smoother. 
Maintaining a Second Home 
Many properties in Greenwich, CT are second homes for full time Manhattan residents. Having a trusted source to help with sustained upkeep is critical in this case. Larger tasks may include yard and garden maintenance, plowing, pool cleaning, and repairs. Smaller tasks can include opening and closing the house, dusting, light bulb replacement, etc. When you have a trusted maintenance professional on your side you'll feel confident that things will be well cared for, and that the home will be in perfect condition when you arrive. 
In conclusion, keeping up with maintenance in Fairfield County, CT can be a challenge, but support from a Greenwich property management company can make all the difference. At Greenwich Home Management we provide year round maintenance support for virtually any task, large or small. We manage and schedule trades as needed, all of which are experienced, local professionals. And you'll have one point of contact for issues and questions. Your primary contact will also be responsible for letting trades into the house when needed. The end result is peace of mind and more time to enjoy your property.