Spring Cleaning Checklist from Greenwich Property Management Professionals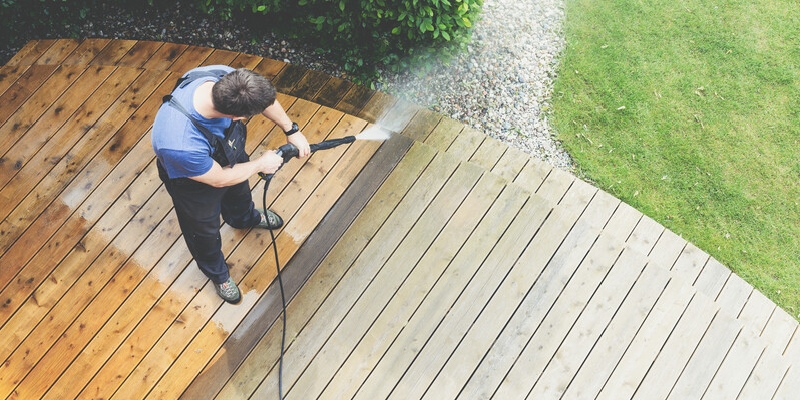 Spring is here and with it comes a laundry list of spring cleaning and home maintenance tasks. The Greenwich Home Management property management team in Greenwich, CT has put together a checklist of essential to-dos. These tips will help ensure your property is looking its best and help you keep your equipment running efficiently for the months to come. Homeowners can tackle some of these tasks, however, some are best handled by a home maintenance professional.
The following provides more information on some of the key tasks that demand attention:

Gutter Cleaning
Gutters can trap leaves and debris over the winter – even if they were cleaned in the fall. Cleaning your gutters in the spring helps to ensure water is always directed away from the house. Clogged gutters can lead to water backup that can be pushed under shingles and cause serious moisture issues that lead to rot and mold. This is a task that Greenwich, CT homeowners often look to Greenwich Home Management to handle. It requires high ladder work. For this reason gutter cleaning is often best handled by a pro.
Schedule Sump Pump Service or Assess Basement for New Equipment Installation
April and May are typically some of the wettest months of the year. Spring rains can be a scary time for Greenwich homeowners that have had wet basement issues in the past. If you have a sump pump, March and early April are the time to have the equipment inspected to ensure everything is working properly. Inspections can also help expand the lifespan of the pump.
If you have water issues in the basement, but don't have a sump pump, reach out to Greenwich Home Management to discuss how to eliminate the wet basement once and for all. We can provide a full assessment and determine the cause of the issue. We may recommend installing new drainage, or consider the value of adding a sump pump to remove and water.
Inspect The House Exterior for Paint Issues
The winter months are harsh on home exteriors. Springtime is typically when we see signs of peeling paint. If you do see paint flaking or fading, it's always a good idea to get ahead of it. Sumer heat can exacerbate the issue. Once wood is exposed to moisture it starts becoming susceptible to rot. This is when having a property management professional like Greenwich Home Management on your side can pay off. We can handle any and all home maintenance tasks, and our master painters can handle the inspection and get the job done.
Clean Dryer Vent and Refrigerator Coils
Lint can build up over time inside dryer vent tubes. When this happens it becomes a fire hazard. Lint is extremely flammable. Keeping the dryer vent clean also helps the machine work at peak efficiently. When clogged, the unit has to work harder to push air out. This uses more energy and causes more ware and tear on the equipment.
Clogged refrigerator coils are not necessarily a fire hazard, but they can affect the efficiency and function of a fridge. When the coils are clogged it can be hard for them to release heat efficiently. The compressor then works harder. This causes stress to the unit which can shorten its lifespan, and it will use more energy.
The Greenwich Home Management property management team vacuums dirt and dust from refrigerator coils. For dryer vents, the crew uses a special brush with a long extension. Both jobs are relatively easy, however it can be nice to have someone handle these types of projects for you.
Pressure Washing
The winter weather leaves deck, patio, driveway and siding surfaces dirty and covered with debris. Power washing, otherwise known as pressure washing, is an excellent way to clean these surfaces in the spring. Pressure washing, however, requires equipment and knowledge of technique. Improper or overly aggressive use of the machine can result in damaged surfaces. The pressure setting should be in line with the type of surface that is being washed. Some machines can put a hole through asphalt. When done properly, however, pressure washing can make surfaces look like new.
In Conclusion
Spring is a great time of year. Kick it off with a thorough spring cleaning and maintenance plan. Having the property ready for outdoor fun with the family, and ensuring your mechanical systems are in top working order, will help ensure that you can relax and enjoy your home for the months to come. The Greenwich Home Management property management team will be busy helping Greenwich households with their checklists. Please reach out to us if you would like help getting your home ready for the season.