How to Best Handle Spring & Summer Outdoor Maintenance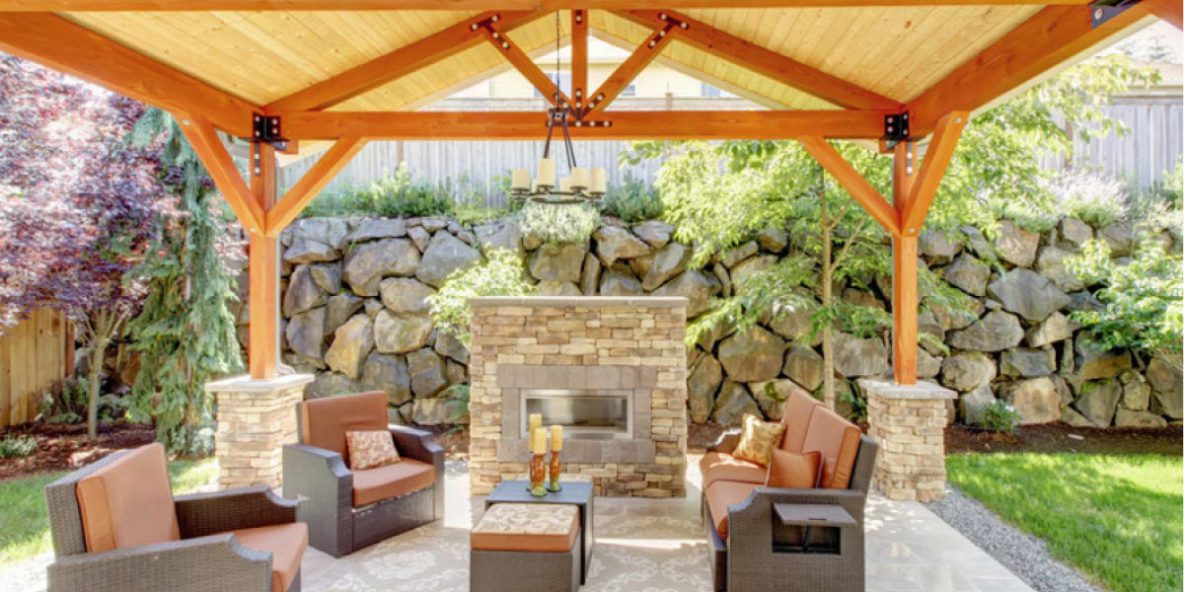 The spring and summer seasons are upon us. This means finally being able to enjoy your outdoor spaces. The Greenwich, CT area is seeing warm weather and it's time to relax on the patio or take a dip in the pool. But before you mix that margarita, you'll want to make sure your maintenance tasks are taken care of. At Greenwich Home Management our residential property management team is busy power washing patios, repairing pool surfaces and cleaning gutters, among other home maintenance tasks. Here are a few items that typically require attention this time of year. 
Cleaning Patio Furniture
Teak, wickerand metal outdoor furniture gets dingy with mildew and dirt over the winter. Take care when washing these surfaces. A mild cleaner and scrub brush will be all that's needed to clean them properly. Dish soap and water is typically sufficient, however if you have stubborn residue you can use environmentally friendly cleaners that can be purchased at a garden center. Scrub gently at first and increase the pressure as needed. You can also carefully power wash teak furniture to bring it back to looking brand new.
The Greenwich Home Management property management team handles furniture cleaning. We take it a step further for our clients by taking away all outdoor patio cushions in the fall. We clean andstore them in a dry space and bring them back fresh in the spring.
Window Washing
If you plan to wash your windows yourself, consider purchasing a squeegee. This tool will make the job a lot easier and help ensure a professional level of clean. Make sure, however, to purchase a few extra blades. They tend to get cracked or nicked and this can cause streaking. When our property management team's professional window cleaning crewuses squeegees they change out the blade frequently. This ensures a beautiful result for every window.   
Power Washing
Patio stone, driveways, siding, and decking can develop a coating of dirt and mildew over the winter. Power washing can be an excellent way to bring these surfaces back to life. This tool, however, is extremely powerful. It can take paint off of a car, break windows, or put holes in brick surfaces when not used properly. If you plan to handle power washing yourself, there are a few things to keep in mind. Always wear eye protection and long pants, make sure you use the right settings for the type of material you are washing, and avoid using the power washer while on a ladder. 
Repairing Pool Surfaces
Over time the weather in Greenwich, CT wares on pool surfaces. Fluctuating temperatures, ice, hot sun, and wind can cause tile, plaster and vinyl to degrade over time. Repairing pool surfaces is typically a job for a professional pool repairman. Our property management team includes pool repair specialist that can bring a pool back to life to be enjoyed for years to come. If it's early in the season we will drain the pool and make any necessary repairs. If the pool is in use and you don't want to drain it, we can provide underwater plaster repair of small cracks or chips.
Pest Control
Spring and summer brings bugs and insects. One of the first steps in helping to reduce the chance of being overrun by ants, spiders, wasps, cockroaches, and so on, is to conduct a thorough house cleaning. Some of these critters like warm moist places so make sure to remove clutter around the outside and inside the home. If you already have a problem, reach out to our property management team. Our pest specialist can remove bugs and insects and take thorough steps to ensure they don't return.
Exterior Painting
This is one of those jobs that's often best handled by the professionals. It's a big job and often requires high ladder work. Bringing in a property management team to paint the exterior of your home will give you more time to enjoy your outdoor spaces. The painting teams at Greenwich Home Management will clean the exterior thoroughly, sand and scrape and then apply finish to trim and siding. There's nothing like a fresh paint job to make the house look beautiful for the summer. 
Gutter Cleaning
The changing seasons in Greenwich, CT brings falling leaves and tree debris that ends up in gutters. Spring is a good time to clean gutters. When left unattended they can get clogged. When this happened they overflow and can backup under shingles and cause serious moisture issues. If you're not comfortable on a ladder have a professional handle the job. 
Taking care of spring and summer outdoor maintenance pays off big when it comes time to enjoying your outdoor spaces. When it comes to the tricky home maintenance tasks, bring in the help of a Greenwich, CT residential property maintenance team. You'll feel better when things are taken care of the right way.