5 Terrific Winter Home Upgrades & Property Management Tasks to Tackle While It's Cold Out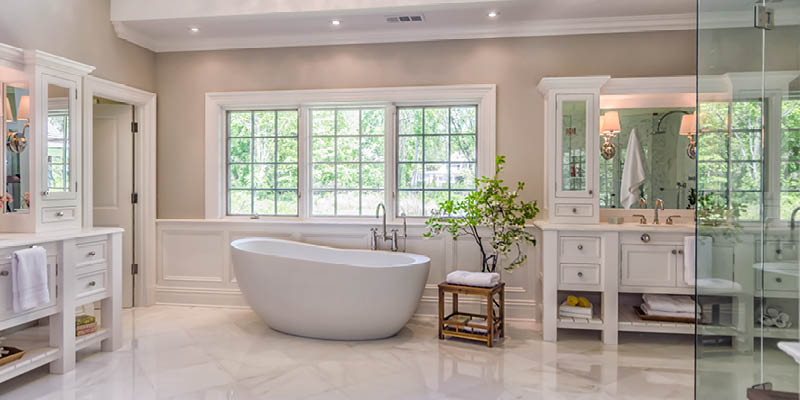 Winter in Greenwich, CT can feel like a time of dormancy and stillness, but this season can also provide a wonderful opportunity to make progress on the performance, aesthetics and market value of your home. This time of the year, after the holidays and before the warmer months, provides the downtime needed to focus on the home maintenance and home repair projects you've been meaning to tackle.
Another reason winter in Greenwich, CT can be a smart time for home maintenance and remodeling projects is that tradespeople are not as busy as other times of the year. In busy renovation months, like spring and summer, even simple renovations can take months to complete. Reach out to Duffy Home Solutions property management team to discuss the following projects.
Increase the Usable Square Footage of Your Home
There are likely a number of unfinished spaces in your home that would be excellent candidates for refinishing. Attics and basements, for example, can be remodeled quite efficiently. These spaces are perfect for a home office, gym, playroom, pantry or media room. Storage is also something to consider. Finished, climate-controlled rooms are excellent for storing items, particularly those of value.
The residential property management team at Duffy Home Solutions provides full build-out services for unfinished space. Our professional team of luxury home remodeling and home design experts can handle the full scope of your project including conceptual planning, project execution and fully fitting out your new space.
Bathroom Renovations
According to HGTV columnist Kathy McCleary, "kitchen or bath remodeling is a sure-fire investment, often returning more than 100 percent of the cost." And winter is a great time to tackle a bathroom remodel.
The Duffy Home Solutions property management team can guide and facilitate Greenwich homeowners through bathroom renovations of any scope. We will ensure the project is handled with efficiency and an eye for detail. Our streamlined process ensures that you avoid the headaches associated with coordinating unreliable contractors, changing timeliness and unexpected costs. Our team will provide:
Fully flushed out design scheme based on your personal needs and preferences.
Sourcing and purchasing of client approved fixtures, materials, fittings and even accessories.
Removal of all old materials and fixtures to be replaced with the newly updated selections.
Fresh paint, meticulous project cleanup, and redressing of the room so that the space is immediately ready for your enjoyment upon completion.
Your project can also be coordinated and scheduled around an upcoming winter or spring vacation for increased efficiency and convenience.
Kitchen Renovations
It doesn't take long for a kitchen to lose its luster or simply go out of style. And sometimes you just want the space to function better as your needs evolve. Oftentimes kitchen renovations don't require a full gut job. Kitchen remodels can be effective with just a refresh that may include new countertops and/or backsplash, additional cabinet or island space, fixtures or new cabinets. Items such as flooring, moldings, and plaster or wallboard can remain in place in a refresh.
This winter the Duffy Home Solutions Design-Build team can help you strategically scope a kitchen refresh project that will update the style, comfort and functionality of your kitchen without the expense of a full renovation.
Furniture Makeovers
Given today's extremely long lead times on new furniture, it may make sense to repair certain existing pieces. The Duffy Home Solutions Property Management team's in-house designers can orchestrate the repair and updating of your existing furniture. Re-upholstering otherwise good quality chairs, sofas and headboards can be a fun and exciting way to upgrade the look and comfort of your favorite furniture items. We can also oversee the repair and refinishing of your wood furniture using expert furniture finishers.
Interior Painting
Paint color is one of the most obvious design elements that can make a room look dated. Newly updated color-schemes can dramatically enhance the aesthetics of your home. The Duffy Home Solutions Property Management team can guide you with a new palate for a particular room or for the entire home. We also coordinate accessories to tie it all together! The cold winter months in Greenwich, CT are an opportune time to repaint while painters generally have less work.
In Conclusion
Winter in Greenwich, CT means that trades are more available for renovation projects. When you're a Duffy Home Solutions property management customer you have one point of contact for all of your home renovation, remodel, repair and maintenance needs. Handling home maintenance work this way provides peace of mind, makes things run easier and smoother, and ensures that all of your home projects will be handled by local experts in their field.