BUILDING THE ULTIMATE HOME GYM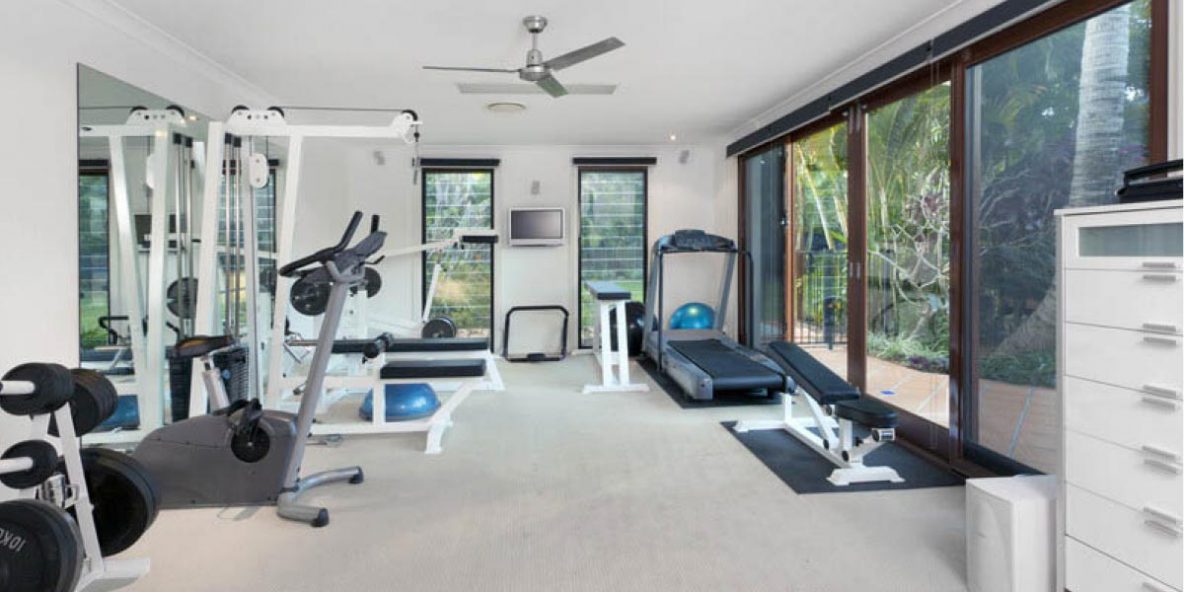 Exercising at home comes with a range of benefits. It's convenient, private, and allows you to remain close to your family while working out. As a busy Greenwich, CT area resident you know time can be hard to come by. Building a home gym is one way to ensure you'll have a dedicated space for your workouts. Doing it right means more than just throwing an exercise bike in the corner of the study. The following tips can help you plan out the space.
The Space
The first step is to determine where your home gym will be located. If you're building a new custom home, renovating, or building an addition, now is a good time to factor in the room you'll need. For these types of jobs you'll want a professional organization familiar with the Greenwich, CT area permitting process and someone that can handle the project from start to finish. At Greenwich Home Management our property management services range from full custom home building and renovation, to ongoing home maintenance programs. 
If you're using an existing room you can still build it out to function well for effective workouts. Make sure to remove clutter and clear out any distractions that may sidetrack your workout. For news spaces, work closely with your residential property management company to ensure that the room is built out to your specifications. 
Lighting
One of the first things to consider should be lighting. Light helps you feel energized and alert. Natural sunlight is ideal. If possible, make sure there are plenty of windows and doors to let the light pour in. If you're using a finished basement or renovating one, and natural light is harder to come by, work with your property management company to design a lighting scheme that keeps the space bright and provides even light throughout. 
Flooring
When choosing flooring for your home gym you'll want to consider traction, shock absorption, and durability. Hard or slippery surfaces like concrete or hardwood can lead to injury. Rubber flooring, or large rubber pads, is an excellent choice. Vinyl, indoor outdoor carpet, cork, or even artificial turf are also good materials. Rubber mats, or large interlocking rubber tiles can be used if you don't plan to replace existing hard flooring. 
Beyond the Equipment
Every home gym workout routine requires different equipment. In addition to the big items, such as stationary bikes and weights, you'll want to have a few key elements that encourage a positive workout. Mirrors help create the illusion of a larger space. They also help you see the position of your body during workouts such as yoga and weight training. Fans help keep you cool and keep the air moving. Plants boost oxygen levels. And air purifiers remove pollutants from the air.
Finishing a Basement
The basement can be an excellent space for building a home gym. Finishing a basement, however, starts with the help of a professional that understands how to handle complex home renovations. A residential property management company will bring in the right trades to ensure your space is setup the right way. 
The fist thing to consider when finishing a basement is moisture. Water issues typically start on the outside of the home. Work with your property management company to ensure that water is not running towards the house and up against the foundation during rainstorms and when snow melts. This can happen when the yard is sloped towards the home and/or rainwater is being drained from gutters improperly. 
If you have slope issues you may need to regrade the yard to ensure water is flowing away from the foundation. You'll also want to ensure that french drains are in place. This type of drainage consists of pipes buried up against the perimeter of the foundation. The pipes have holes at the top that collect water. The water is then redirected away from the house. 
Trench drains can also be very effective. If water is running down the driveway towards the house, for example, you can install a trench drain to catch and redirect it.
Another consideration with a finished basement will be natural light. Walkout basements often have doors and windows, however this feature is typically realized when the land slopes down on one side of the house. If your land does not provide these natural contours, consider adding egress windows. Your property management company will dig out from the foundation to open up a portion large enough to fit a window or two. Retaining walls will be built several feet back from the foundation to hold the earth. Egress windows also provide a point of exit, which is important for any finished room in the house. 
In Conclusion
Having a dedicated space to workout in your Greenwich, CT area home will help remove barriers when it comes time to get moving. With the help of a residential property management company you can outfit an existing space, renovate, or build a new addition to create the ultimate home gym to your specifications. Designing and planning the space ahead of time will go along way towards creating a comfortable environment that you'll want to spend time in.  Greenwich Home Management can help you every step of the way.